Tension & Tensile Structure Design Software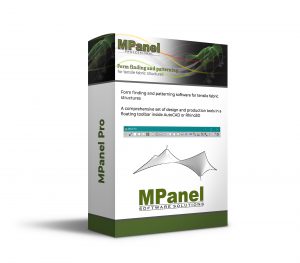 MPanel Pro
MPanel-Pro software is our core 3D form finding and 2D patterning software for tension fabric structures, working in AutoCAD and Rhino. MPanel-Design is a lite version without the 2D patterning tools.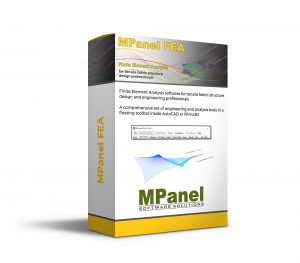 MPanel FEA
MPanel FEA (Finite Element Analysis) software is an additional module that allows a user to analyze MPanel 3D models for reactions due to environmental factors such as wind and snow loading.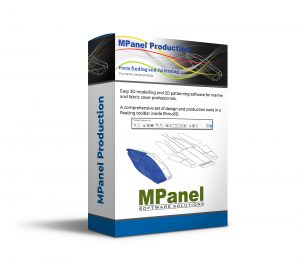 MPanel Production
MPanel Production was developed specifically for the Marine Canvas industry. MPanel Production has a wizard type interface that guides you step by step through your project, working in Rhinoceros software as an add-on plugin.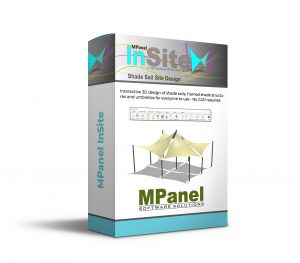 MPanel InSite
MPanel InSite is a world first shade sail design suite giving anyone the ability to design sails in "real time", on site, in "3D", and all in minutes. MPI is an Interactive Site Designer – with a basic windows tablet or PC you can now design sails with your client and get the order there and then.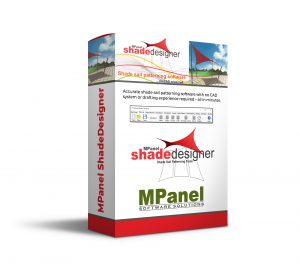 MPanel Shade Designer
MPanel Shade Designer is a stand-alone (no CAD system required) application that assists a user with the design and patterning of 3, 4, 5 and 6 sided shade sail structures. MPanel Shade Designer provides a simple step-by-step wizard type interface suitable for all users.
Tensinet Code of Conduct